"

The gentle mandolin picking and the cooing acoustic guitar lines fall together in a gorgeous cascade, like a serene creek babbling in the woods. Over top, Paul's smooth and steady voice carries a sense of sincerity that's a true rarity. " - Joe Vitagliano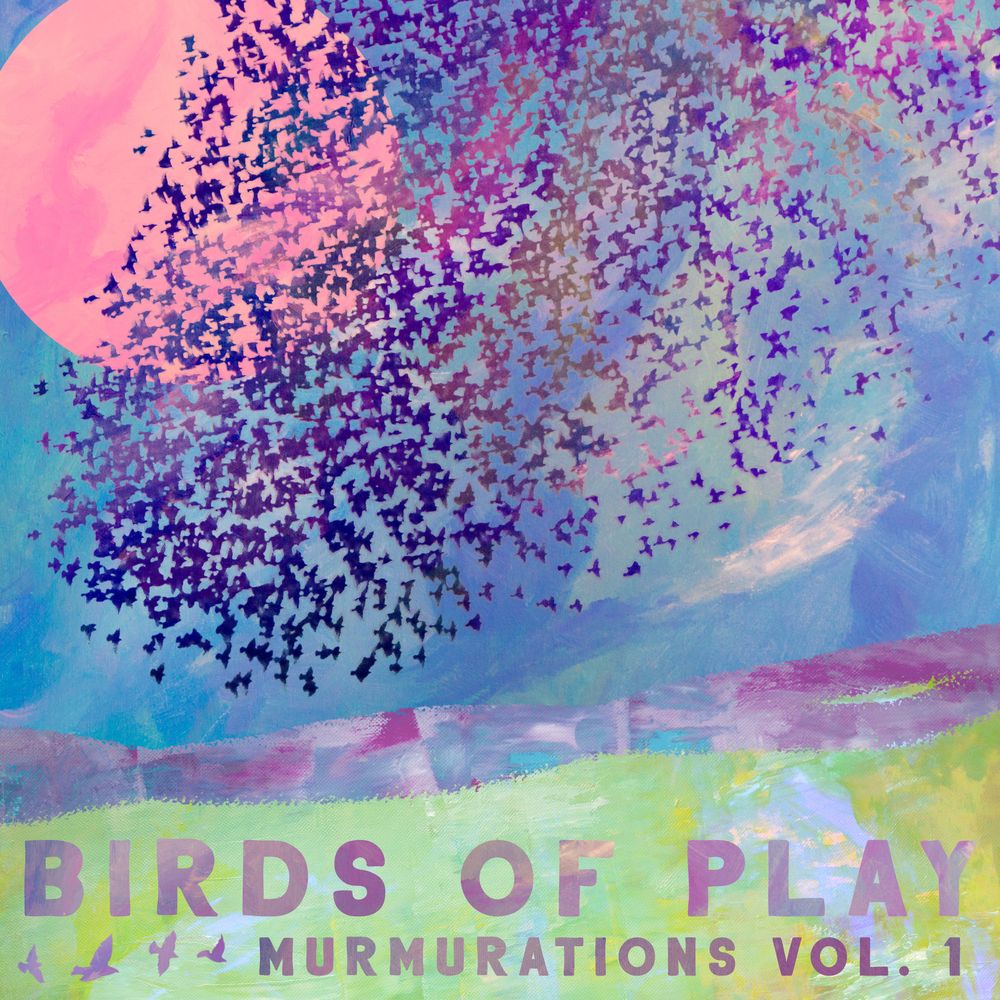 Murmurations Volume 1
Released September 2021
With their new LP Murmurations Volume 1, Colorado acoustic visionaries Birds of Play have crafted a work for the ages. Infused with the soul of their wide-skyed homeland, the record breaths the language of desert canyons, raging rivers, rocky mountaintops. Yet, it is a humble piece of art, born of a profound love of their craft, and offered freely to those who might find solace within its filigreed countermelodies.
Burnished strings sign sweetly to the burbling bass, buoyed by the bright sparkle of fresh bronze ringing over worn wood. Alex Paul (guitar, mandolin, vocals, songwriting) delivers his meditations upon the human condition in rough-hewn voice laced with wood-smoke and whiskey, the earnest lyricism speaking straight to the center of our shared humanity. Whether tipping their cap to Baroque British folk or indulging in languid sweetness of woozy blues, Murmurations Volume 1 rings true as a classic from the canon of folk music.
"We are multi-instrumentalists, songwriters, community members, adventurers and the dearest of friends" says Paul. "Our musicality seeks to weave together a unique tapestry of melodic touchstones into a blend of humor, honesty, vulnerability, and harmony. Our mission is to use our music and platform to uplift as many humans as possible while making this world a kinder, gentler, more loving place."
Paul and Jack Tolan (guitar, mandolin, vocals) have been playing music together for years. From the campfires of the Utah desert to the hostels of Argentina, they have shared a special musical compatibility. Tolan had the privilege of playing with Eric Shedd (bass, mandolin, guitar, vocals, musical director) around a campfire at Paul's birthday soiree, and it was around that fire, somewhere deep in a canyon on the Colorado Plateau, the Birds of Play were born. Their debut album, Anthrophony, was released mid-summer 2019
Anneke Dean (violin, vocals) started playing the violin at the age of 8. From the 6th-12th grade, she studied at Denver School of the Arts under Moscow String Quartet's first violinist, Eugenia Alikhanova. While pursuing a degree at Chicago College of Performing Arts, she started exploring other genres. Dean met the Birds during the summer of 2020. She partook in her first tour with them that fall, officially becoming the fourth member. 
Much of Murmurations Volume 1 was written in the heart of the San Juan Mountains in a little town called Ophir (Pop. 193), about 20 minutes south of Telluride. "One of These Days" was written in the bottom of the Grand Canyon during a three-week trip down the majestic Colorado River. "Scattered", written by Tolan, was composed high up in the Tetons where he resides.
More a cohesive album than a collection of songs, Murmurations Volume 1 speaks deeply of a connection to the natural world. The "Fate of Saints" suite tells the tale of Saint Michael's (the San Miguel River) journey through the land and his inevitable reunion with Dolores. The Dolores River Basin and the San Miguel River Basin both partially start at Lizard Head Pass, just south of Telluride. After many miles of convoluted twists and turns through vastly different landscapes, they meet back up about eighty miles Northwest of where they began. These songs imagine the two rivers as long-lost lovers, finding their way back to one another, and the friendships that Michael makes along the way.
Murmurations Volume 1 glows with a deep reverence for these magnificent places, and the awe, respect, and wonder that exude from that reverence. Yet, with that sense of interconnectedness comes a reminder of the importance of community in tough times; much like the two winding rivers we are all connected, even when seemingly, at the surface, separated.